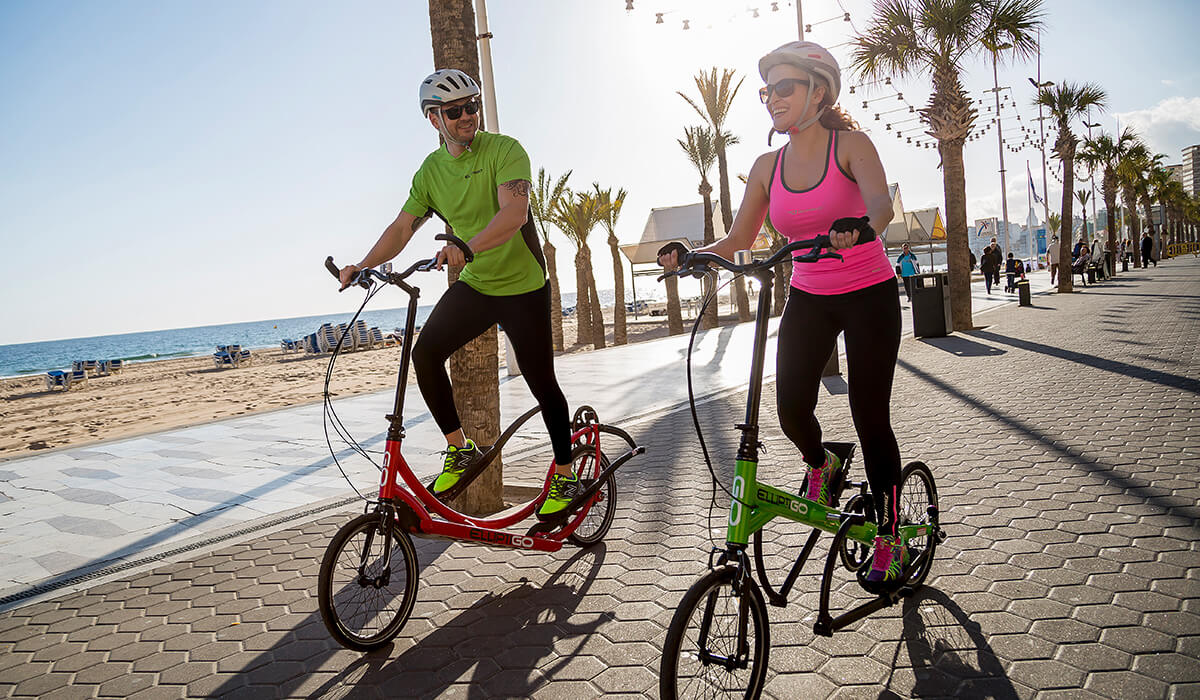 ElliptiGO Outdoor Ellipticals
Many different names for the product have emerged recently, including elliptical exercise cycle, stand-up bike, mobile elliptical trainer, mobile cross-trainer, and outdoor elliptical trainer. There are four fundamental attributes of an elliptical bicycle: it is used outdoors, it has two wheels, it is propelled by an elliptical motion that emulates running, it performs similarly to a conventional road bike in terms of speed and handling.
&copy 2022 www.johnsonfitness.com. All Rights Reserved.
VIEW STORE LOCATOR