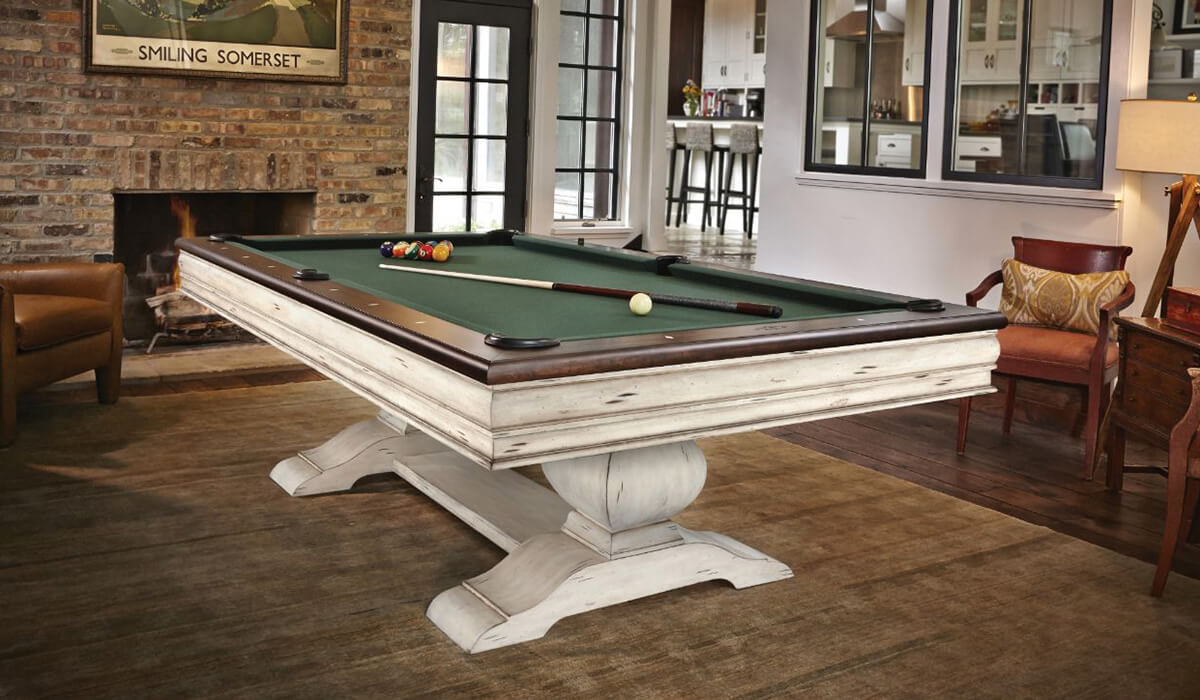 Brunswick 8 ft Pool Tables
These Brunswick Tables include: SuperSpeed® cushion rubber — patented industry standard for over 70 years. Provides exceptional accuracy and consistency every time you play. Solid wood — premium materials to last for generations. Dovetail cross supports* — utilizing old world construction methods for superior modern-day performance. Mother-of-pearl rail sights* — genuine cultivated pearl material offers a beautiful contrast to the rail wood finish. Genuine leather pockets — strong and durable while aging beautiful over time.
&copy 2022 www.johnsonfitness.com. All Rights Reserved.
VIEW STORE LOCATOR