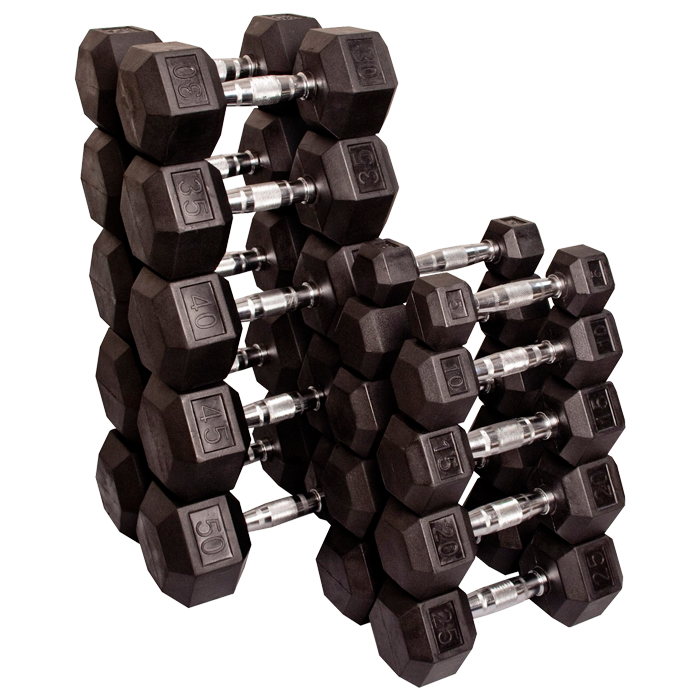 Body-Solid Rubber Hex Dumbbells
Body-Solid Rubber Coated Hex Dumbbells feature durability that simply can't be matched. It resists cracking and fading while protecting floors and equipment. Made from solid cast iron with a 6-sided anti-roll design and encased in virgin rubber, this dumbbell is stylish as it is durable. Heads are securely fastened with a uniquely designed pin mechanism that means this equipment is about as low-maintenance as it gets. No spinning or loosening. Available in 5 lb. to 100 lb. Dumbbells Sold individually.
&copy 2022 www.johnsonfitness.com. All Rights Reserved.
VIEW STORE LOCATOR